At MyPhysio – Thornbury, we are a team of highly qualified Physiotherapist, massage therapists and associated practitioners based in in the town of Thornbury, South Gloucestershire.  We treat patients from across the region, including Bristol, North Somerset. All of our staff are trained to the highest standards, aiming to support your recovery in the quickest timescale.
Physiotherapists are experts in treatment of conditions affecting the muscles, nervous, and skeletal systems. Physiotherapy involves assessment, diagnosis, and treatment modalities including massage, exercise prescription, and electrotherapy to name but a few.  We are registered with all major insurance companies and accept patients from both a self funding and insurance perspective.
Patients from all across South Gloucestershire, Bristol and North Somerset, including Bath, come to us for ongoing issues, pre and post operation support, sports rehabilitation and massage therapy.  We have practitioners who are experts in all these areas.
Physiotherapy can help with any bone, nerve, joint or muscle discomfort.  Physiotherapy supports you with your recovery as well as providing you with a treatment plan that takes place both in our clinic and when you leave.  When you go home, the support doesn't stop there, we offer support with your recovery both inside and out of our Thornbury practice.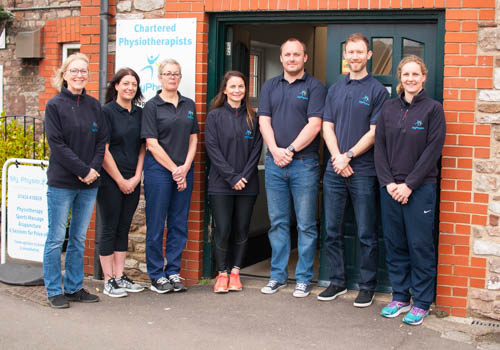 Laura has helped me so much through the pain that I have been receiving. The treatment plan that I was given has been the best I've ever had. I have visited multiple physiotherapists within the area and I can confidently say that the care I have received at My Physio is without doubt the best. Thank you