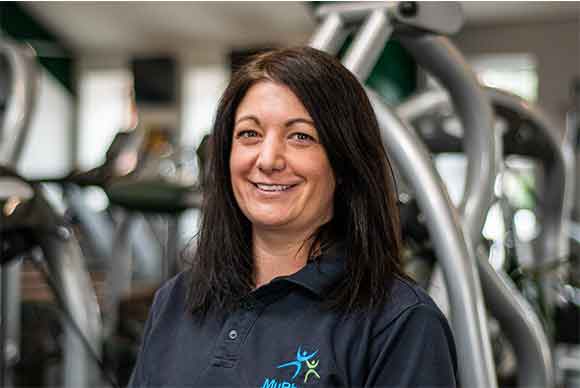 Laura graduated from UWE Bristol in 2002 with a BSC (Hons) in Physiotherapy. Laura was a Senior Physiotherapist in the NHS treating hands, spines, lower limb problems and developed an interest in sports injuries. Laura also works as a Consultant Physiotherapist after being approached for a new role in a GP practice at Concord Medical Centre.
Our Valuable Team Members – Physiotherapists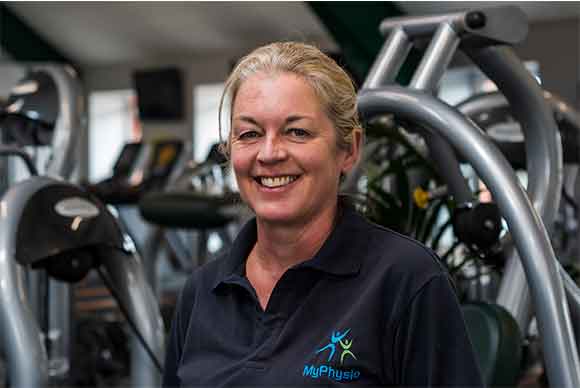 Mandy graduated from St Thomas' Hospital School of Physiotherapy in London in 1989. Mandy works at the Bristol Royal Infirmary Physio Department. Here she is a specialist in arthritis, setting up the Rheumatology Physiotherapy service and working closely with other members of the Multidisciplinary Team.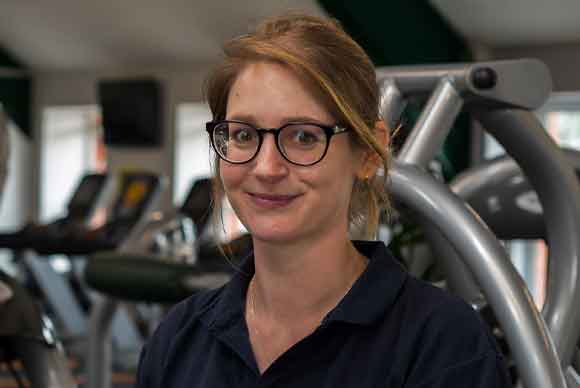 Amy first started her career across the severn bridge in Cardiff, where she qualified in 2012 with her BSc (hons) in Physiotherapy. After working in a few different areas she found her passion lay in treating musculoskeletal conditions and specialised in this within the NHS. Amy has worked on both trauma and orthopaedic wards and leading class based pilates for postnatal women.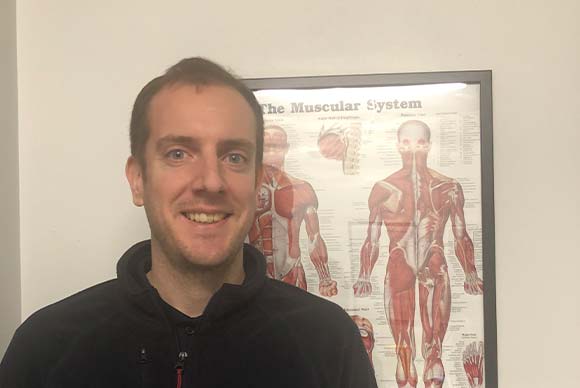 Matt has a patient centred approach to his practice in which he helps his patients work towards their specific goals in a friendly and relaxed way, providing motivation when needed! He enjoys using hands on techniques as well as appropriate rehabilitation programmes following the latest evidence available. Matt has a sports science and physiotherapy degree.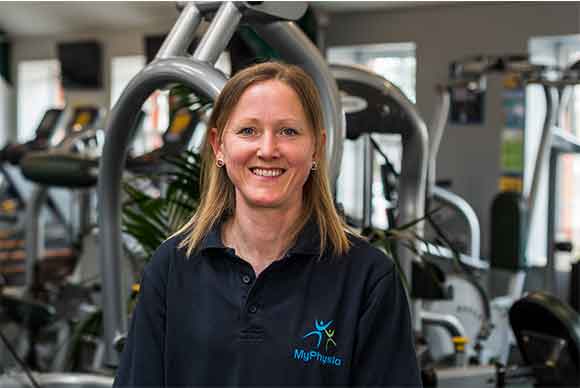 Melanie qualified from King's College, London in 2004 with a 2:1 BSc (Hons) Physiotherapy degree. Melanie completed an MSc in Sports and Exercise Medicine, with a merit, from Cardiff Metropolitan University. Melanie is a member of the Acupuncture Association of Chartered Physiotherapists and enjoys seeing the benefits of acupuncture with her patients. She is also an APPI certified Pilates Instructor.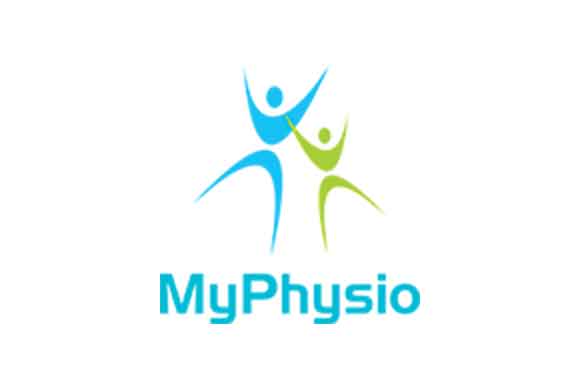 Jessica Ackroyd
Podiatrist
Jessica graduated from Southampton University in 2015 with a 1st class BSc (Hons) with full POM-A and POM-S additional entitlements. Jessica has worked as a senior podiatrist within the high-risk foot team specialising in diabetic foot care within the community and hospital care setting. Within this role she has experience in undertaking diabetic foot reviews, the management of foot ulcerations and amputations, multi-disciplinary team working and has experience in toenail surgery.
She has recently been employed as a first point of contact podiatrist within the Primary Care Network within Bristol where she has expanded her skills in dermatology and biomechanics assessments of the foot and ankle. Her keen interested are in the education and prevention of the high-risk foot. Jessica is a member of the Royal College of Podiatry.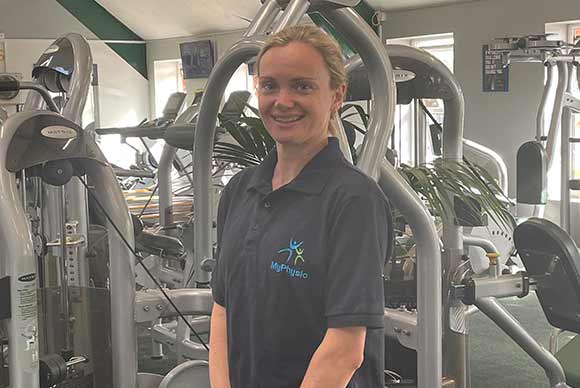 Annie Dixon
Physiotherapist
Annie qualified from Southampton University in 2001 with a 2:1 BSc honours in physiotherapy. She has worked for the NHS at Southmead hospital since qualifying, completing rotations in all Physiotherapy disciplines before specialising in Trauma and Orthopaedics. Annie has extensive experience in the early rehabilitation phase following acute fractures, particularly post hip fracture, and following planned elective surgery. She has a keen interest in falls prevention, and gait and balance retraining with an ultimate goal of keeping patients as active and independent as possible. Annie can offer home visits for assessment and treatment planning.
Nicola Crocker
Physiotherapist
Nicola graduated from Cardiff University with a First-Class Honours in Physiotherapy (BSc). She has a Level 4 Professional Diploma in sports massage and is a Certified Pilates Instructor through the Australian Physiotherapy and Pilates Institute (APPI). Currently working as a physiotherapist with the NHS in Wales, Nicola offers group Pilates classes and works with My Physio in Thornbury. She has a keen interest in understanding chronic pain conditions and is passionate about helping patients be active through healthy movement.
Nicola loves all things fitness, is a keen runner and has a passion for mountain hiking. On days off she can be found training outside, come rain or shine, or hiking up the Welsh mountains.
Our Valuable Team Members – Masseurs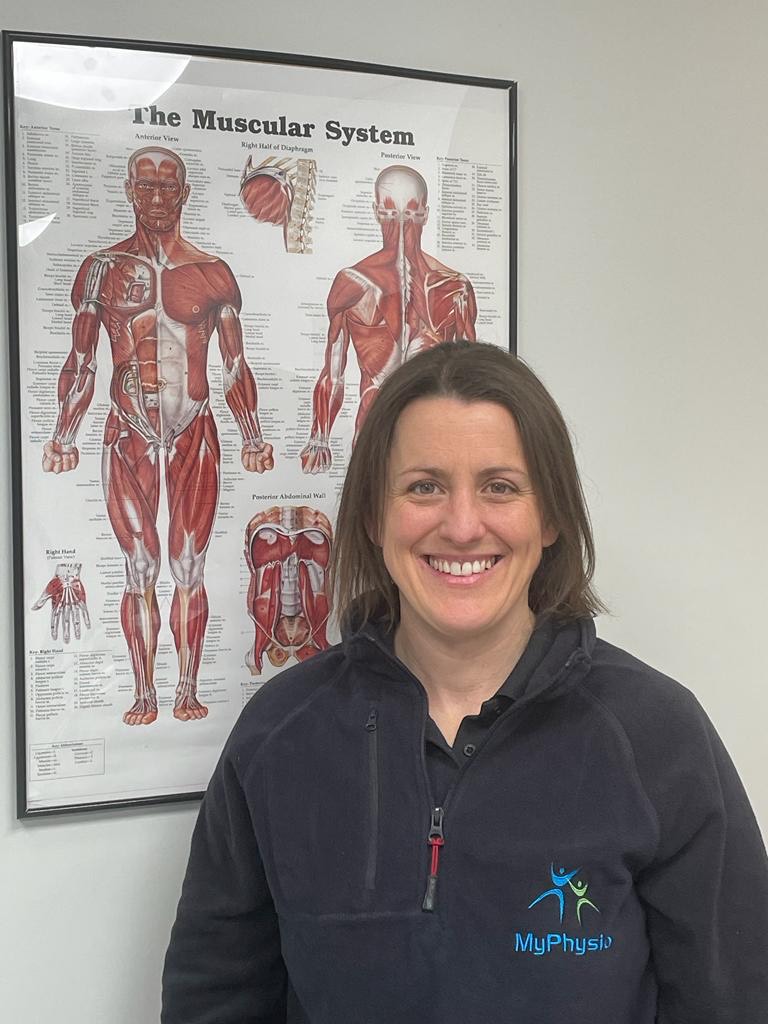 After graduating in 2001 with a BSc in marine environmental chemistry, Jo worked as an ecologist for a number of years before deciding to follow her passion for fitness and physical therapies. Initially becoming a certified Level 3 personal trainer with advanced certifications in postnatal exercise prescription and nutrition coaching. Wanting to build on her interest in physical therapies, in 2021 Jo obtained a Level 5 Professional Diploma in soft tissue therapy from the Oxford School of Sports Massage and she now combines massage and personal training to support her clients to move and feel better. Additionally, Jo works with Cheltenham Town Ladies Football club providing pre and post-match massage to help the players prepare for and recover from their matches. She is also a member of the Institute of Sport and Remedial Massage.
Jo loves being outdoors, is a keen runner and has a passion for outdoor swimming. She loves to challenge herself and over the last few years has completed numerous endurance events including Ironman Wales, Loch Lomond swimrun and a couple of 10km marathon swims.
Robyn Booker
Massage Therapist
Robyn is currently studying Sports Conditioning, Rehabilitation and Massage at Cardiff metropolitan university. Her passion for massage and treating injuries developed after experiencing a knee injury during college. She currently holds a level 4 sports massages qualification and is working towards level 5. Additionally, Robyn is currently undertaking work placement at Newport County AFC Academy, shadowing the physiotherapist and assisting with massage and rehabilitation programmes.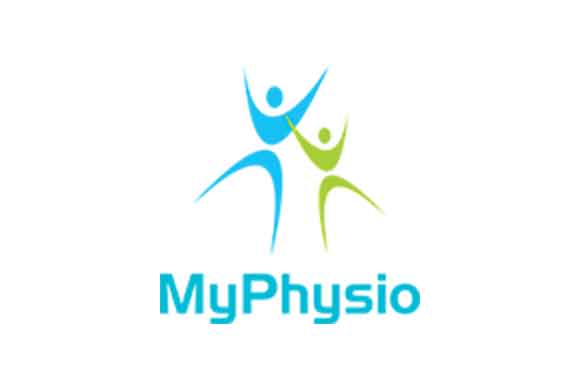 Jonathan Rees
Massage Therapist
Jon trained at the Bristol School of Massage and Bodywork (BCMB) where he developed a passion for the holistic approach. He holds a Level 4 Diploma in Holistic Massage Therapy. As a long-time primary school teacher, Jon understands the importance of taking time out to relax and recuperate. He works with clients to deliver individually-tailored sessions to soothe both the body and the mind.