Orthopaedic Physiotherapy
Here at MyPhysio we know it's always incovenient to fall, injure or break a bone, sometimes once you are cleared to start moving by the Consultant it may be hard to get your joints moving again, and not know what is best to do and when. All of the staff at MyPhysio have had training rotations in Orthopaedics and many of us work as extended scope Orthopaedic specialists so can bring a wealth of knowledge to your recovery.
In clinic we regularly treat sprains and strains as well as recovering fractures / breaks in the bones. We also treat patients recovering from orthopaedics surgery such as ACL reconstruction or meniscal/ cartilage surgery, knee hip ankle and shoulder replacements whereby early intervention physiotherapy  is paramount to a successful recovery.
We can visit at home in the first few weeks of recovery, or arrange clinic visits, we have a stairlift for convenience if mobility is limited, and we can ultilise the gym at Elite Fitness for it's machines to aid range of movement, strength and fitness.
Conditions we treat
Wrist fractures
Shoulder surgery eg replacements, rotator cuff repairs and decompression (Impingement) surgery
Spinal surgery –  neck and lower back
Kyphoplasty surgery after osteoporosis injury
Hip replacement
Hip impingement / labral surgery
Knee replacements
Meniscal/ ACL/ patella surgery
Ankle replacements
Ankle ligament repairs
Forefoot surgery, eg neuroma excision, bunions and hammer toe surgery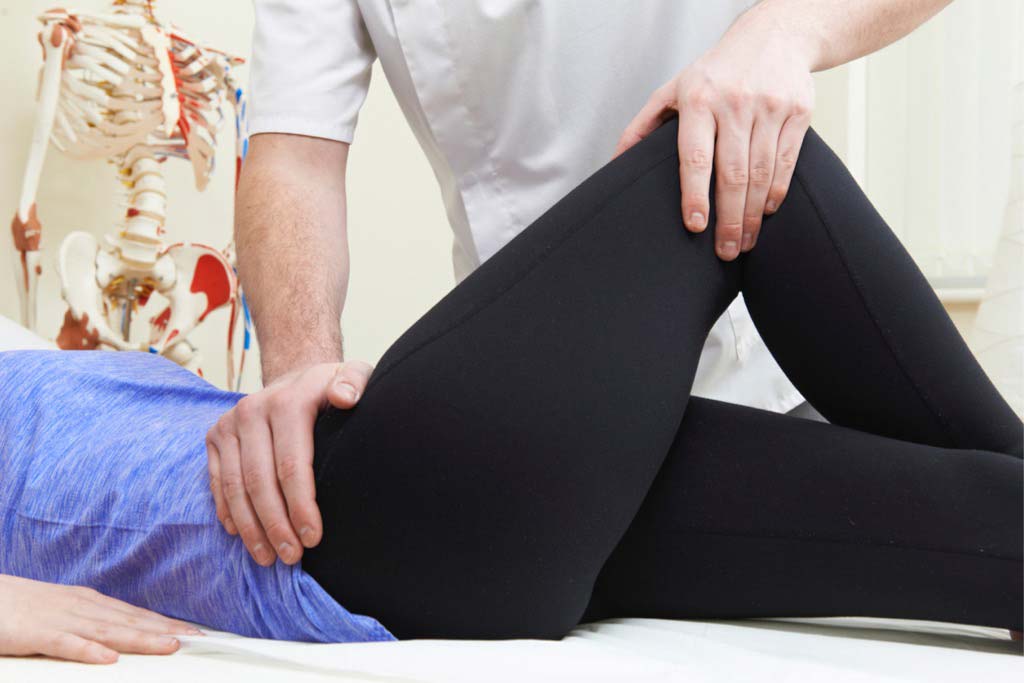 My job before retirement involved an amount of walking and physical effort which gave rise, at times, to debilitating back pain. I visited numbers of physios elsewhere, none of whom relieved the problem. On retirement and moving to this area, it was myPhysio and Lizzy in particular, who identified the root cause of the problem being a worn out hip. Since my hip replacement the extreme pain is a distant memory. Inevitably, not attending to the source problem for so long, left me with a few muscle compensatory aches but these are relieved by regular 'maintenance ' visits to the practice. I do highly recommend the myPhysio team